Greenwood Police make an arrest during a recent traffic stop.
On Friday around 8p.m. Authorities arrested 46-year-old David Leahman.
When officers approached Leahman's vehicle they detected a strong odor of marijuana coming from the vehicle. As a result of their investigation 1 pound of methamphetamine and 12oz of marijuana was recovered from the vehicle along with a handgun, digital scales $2,000 in cash,and various other paraphernalia.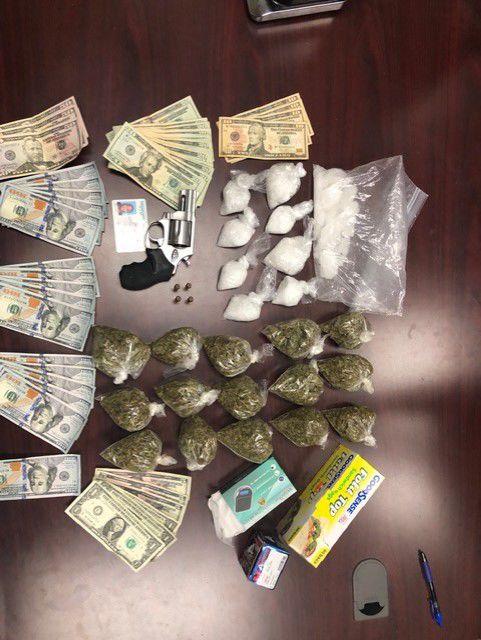 Leahman is charged with trafficking controlled substance, possession of marijuana with intent enhanced by a firearm, possession of a firearm by a convicted felon, misdemeanor charges of disregard of a traffic control device, no proof of insurance, disorderly conduct, possession of paraphernalia, and resisting arrest.
Bond was set at $52,000 on all charges, Leahman has been released after he posted bond.