Flooding from the heavy rain, was not the only problem caused by the storm system that passed through much of North Mississippi. Indianola Mayor Steve Rosenthal says the powerful wind damaged the city more than he expected.
"We feel like a small tornado touched on the outside of Indianola and destroyed our terminal building at the Airport which we had recently redone," he says.  
Powerful winds also caused damage to several homes, and businesses. A large oak tree fell onto the office of Charles Davis Real Estate and Construction.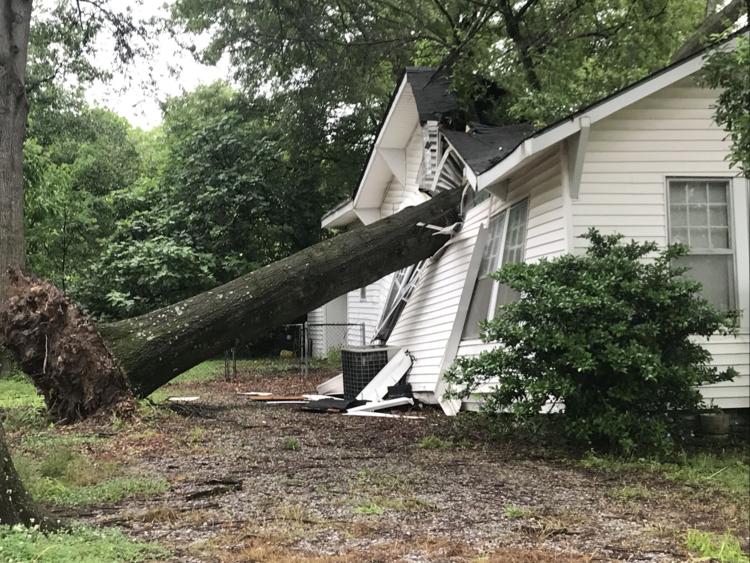 "And thank goodness that the office had not opened, but a 100 year old oak tree went right through the middle of it, and totally destroyed that home, and so it's a total lost. That's been one of our biggest real estate agencies. I would hate to see him not rebuild it, but I understand he's been doing it for a lot of years," says Rosenthal. 
Mayor Rosenthal says a break from the rain is what the Delta needs.  
"I know we're going to get rain tonight, tomorrow, and possibly Sunday, but it'll be just be a steady rain, not a downpour as we previously gotten, cause we can handle that, just keep the whole Delta in your prayers."
The system brought as much as 6 inches of rain to some areas overnight, causing street flooding in several counties, and some homes and businesses were also flooded.
There were at least two motor vehicle accidents caused by wind gusts.